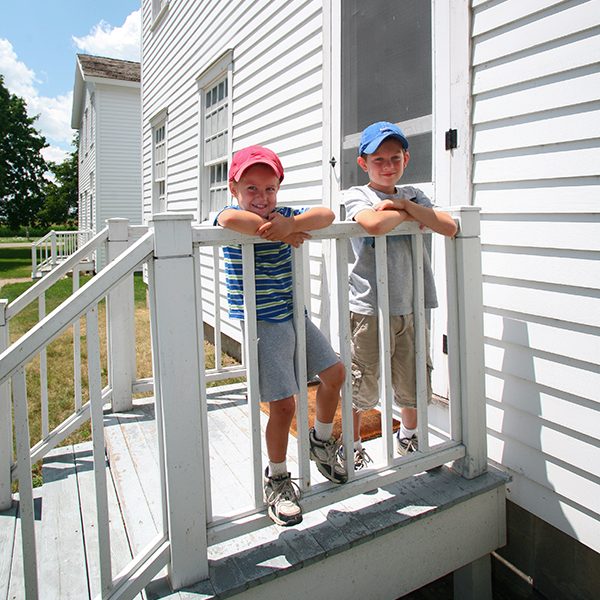 Discover the Birthplace of Wisconsin Government
Explore the site of Wisconsin's first capital, where for just 47 days representatives met to lay the foundation for our state's government. Madison has long been Wisconsin's capital city, but the first 40 laws were made 50 miles southwest in Belmont. At First Capitol, you'll immerse yourself in the world of these founders, walking through the buildings and rooms where these important decisions were made.
Best Deal in History!
Becoming a member is the best way to explore Wisconsin history. Members get free admission to our historic sites and discounts on special events!
First Capitol
Discover the rugged origins of the first capitol of Wisconsin Territory, where legislators laid down